Stock leather sale
Eurocom deals with the sale of hides and various hides, at our showroom and warehouses you will be able to view the greatest diversity and availability of hides.
We apply our experience in this sector; our experience extends in the market for more than 40 years, dispensing professionalism, attention to detail and customers.
At our warehouses, our technicians will follow you and advise you in the best possible way, allowing you to choose from a vast assortment of colours, types of leather and tanning.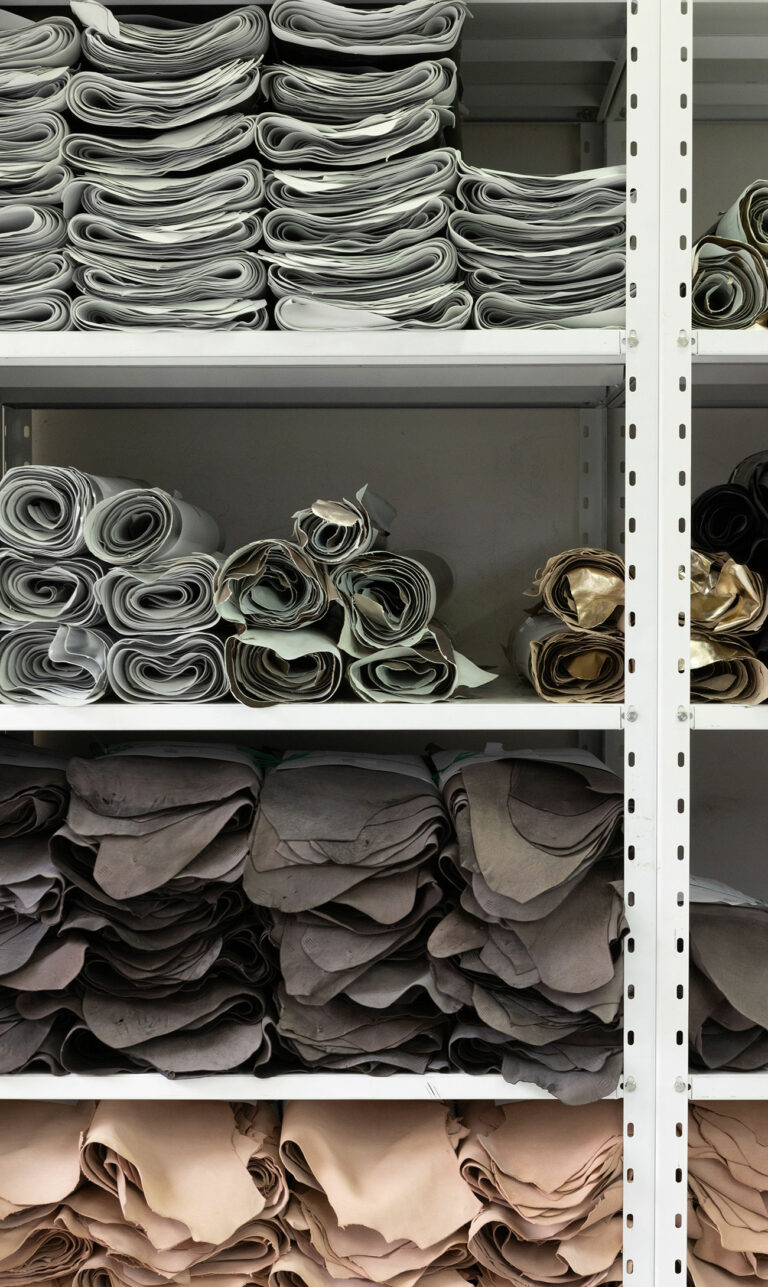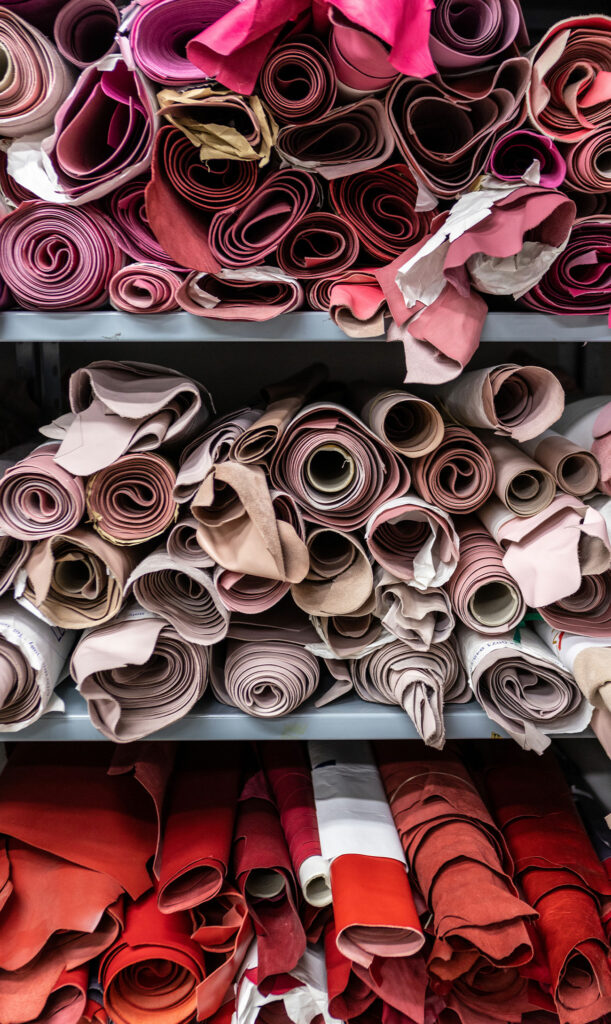 Please contact us for more information
Contact us to request an appointment at our warehouses.
Our warehouse
You will be welcomed in a warehouse that will let you breathe and savor the essence of a trade that was born with the origin of man and animal, dragging you into a world of constant change and progress and giving you the opportunity to bring some of these emotions in your life by creating with your hands anything that can live and make the wearer live.
Our staff
The qualified staff will be enthusiastic to follow you and help you in all your needs, thus giving you the possibility of always having an expert opinion for all your requests.
You will be accompanied inside our warehouses by an expert who will be able to make you better understand the essence of our materials, their quality and their history.